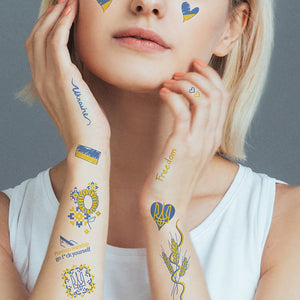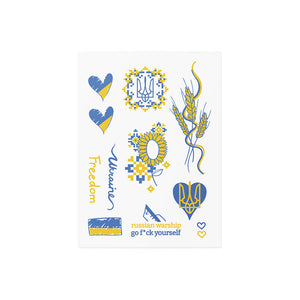 Product image 1

Product image 2

Product image 3

When we're so proud of your country that we wanna show it to the whole world, we make our Ukrainian tattoos. We wear them with dignity, share them with our friends and celebrate our victories. Our favorite combination of colors and symbols so dear to our hearts are together in this special pack.

Glory to Ukraine! 

Cut and mix the tattoos in any way you like.
The tattoo mix contains 1 A6 sheet (10.5 x 14.85 cm | 4.1 x 5.8 in).