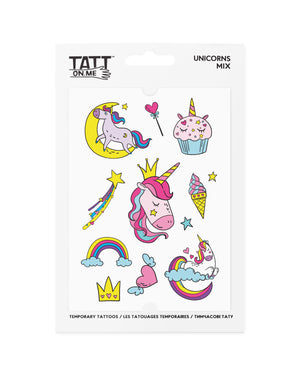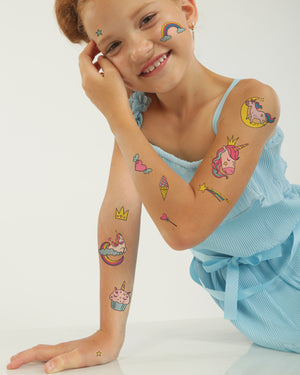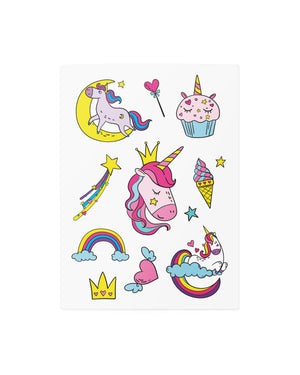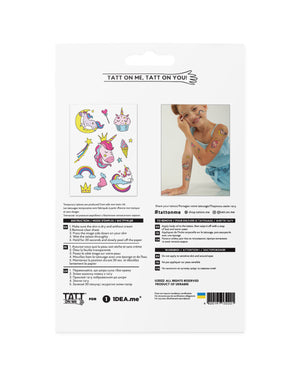 Product image 1

Product image 2

Product image 3

Product image 4

What do little princesses need to rule their kingdom? Ice cream — check, muffins — check, magic unicorns — check, rainbow — check. Crown, sure. Our pink&joyful Unicorn mix of temporary tattoos has it all.

Cut and mix the tattoos in any way you like.
The tattoo mix contains 1 A6 sheet (10.5 x 14.85 cm | 4.1 x 5.8 in).