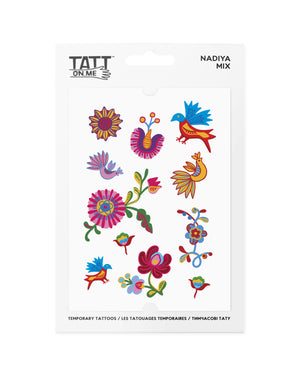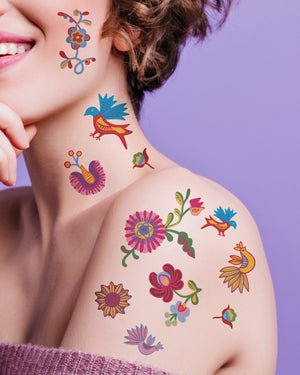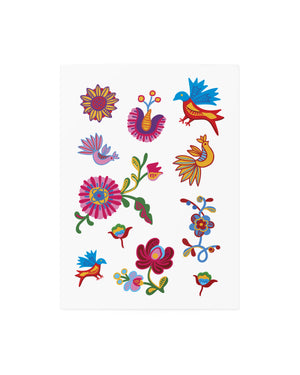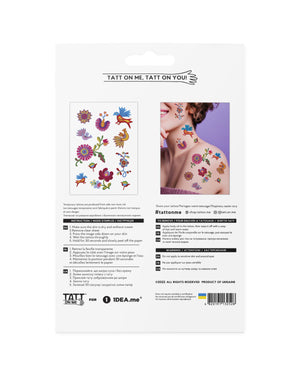 Product image 1

Product image 2

Product image 3

Product image 4

Bright and little bit naïve ethnic Ukrainian illustrations bring us joy and optimism any day we wear them in Nadiya temporary tattoos mix. The word "Nadiya" means "hope" in Ukrainian. Our hope for summer, blooming, freedom and happiness.
Cut and mix the tattoos in any way you like.
The tattoo mix contains 1 A6 sheet (10.5 x 14.85 cm | 4.1 x 5.8 in).