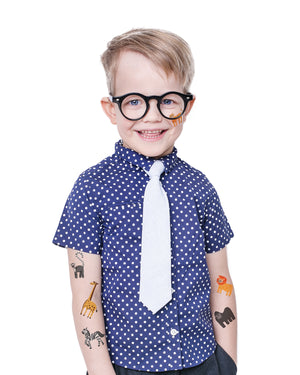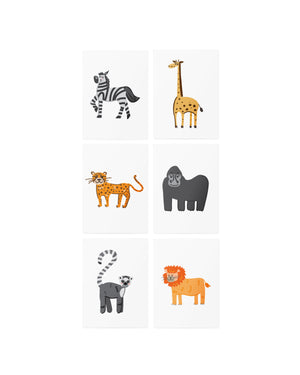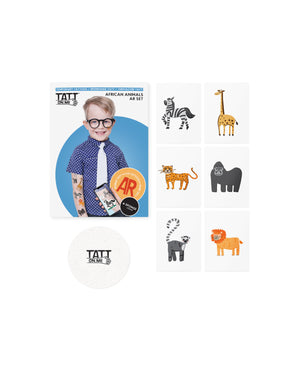 Product image 1

Product image 2

Product image 3

They`re fun, cool and ALIVE! Tall Giraffe, strong Gorilla, hyperfast Cheetah, royal Lion, and absolutely adorable Lemur. Who`s gonna be your best friend from Africa? Bright animals temporary tattoos with Augmented Reality (AR) that move and roar when you watch them via our smartphone app TATTon.me.
Don't forget to share one or two with a friend! The set contains 6 separate tattoos and an application sponge.


You may find the app download here.